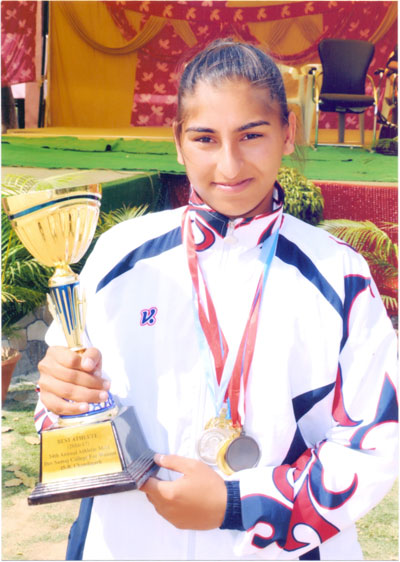 The campus has extensive and well maintained Playgrounds, Basketball court, Football court, a well equipped Gym and Indoor games facility. Facility is also provided for games like Hockey, Yoga, Badminton, Fencing, Table Tennis, Judo, Gymnastic, Basket Ball, Cricket, Handball, Rowing, Softball, Swimming and Lawn tennis.Qualified coaches impart training in various games.
Other Facilities for the Sports persons :
Individual cash award for excellance

– International Level 11000
– Inter- University Level 10000
– National Level 7500

Sports Stipends.
Free Hostel Accommodation.
Fee Concessions to deserving sports person.
Outstanding students awarded with College Colour / Roll of Honour.
Special quota of seats for sports persons.